The Academy will be conducting a number of virtual events during the course of 2021. These events will shed light on some of the most relevant and contextual themes in education.
The first event will be held on 16th January at 11 am. We will be talking about how an activity based curriculum works. This has been a core part of our philosophy ever since we began in 2013, and has resulted in wonderful outcomes for children. Join us as we talk about the nuances of implementing such a curriculum.
Date: Saturday, 16th January 2021
Time: 11 am
Format: Zoom Webinar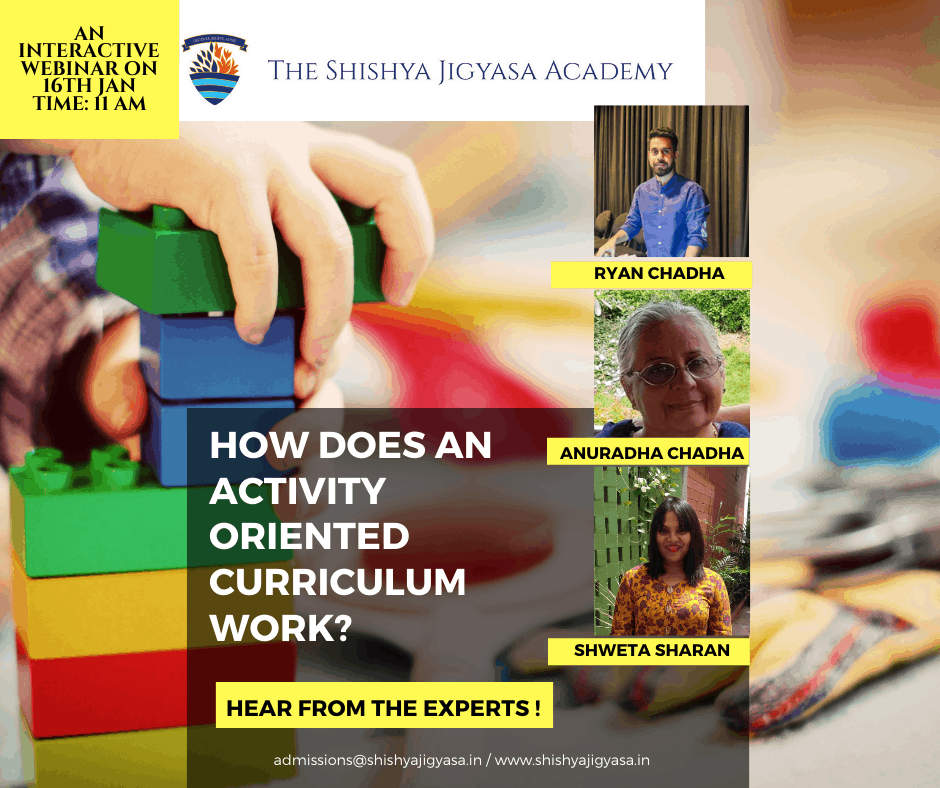 You can register for the webinar by signing up at this link. Prior registration is mandatory.